Perdang - Day 4 Part 2
Malaysia is full of very interesting signboards. Some of them are funny, some are thought-provoking, whereas others, like the one below, are simply delightful.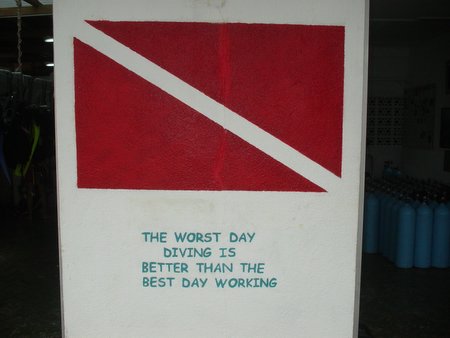 I'm sure Soldier must have completely identified with this!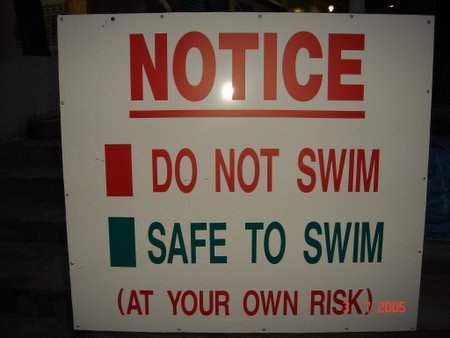 Hahaha! Safe to swim at your own risk! :D
Ro had meanwhile, made friends with the Nepalese bartender, whom I got introduced to, later. He was telling us that he was a travelling bartender, and had tended bars at many places across the world. He also mentioned how he thought that westerners spent much more in the bars than Asians did.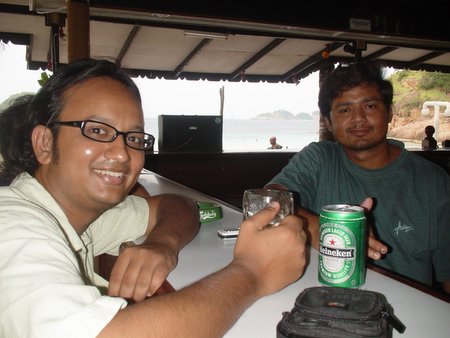 Guys chatting over beer
As Ro and the guy chatted, I found some time to sit down and finally examine the wounds that I had got in the process of savings Soldier's life. (I still have both the scars.)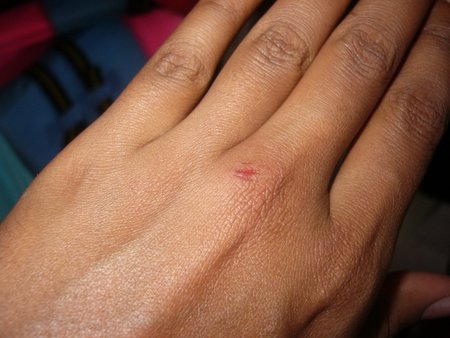 This was the minor one, but it smarted a lot.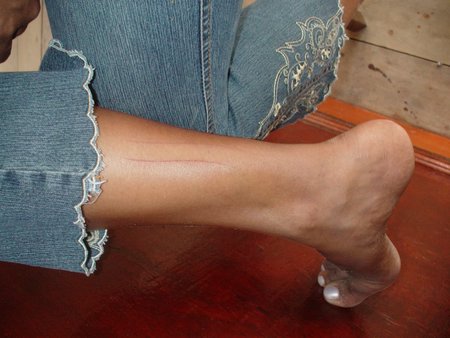 Shark attack? Naah, these two parallel lines were caused by the rocky steps near the water.
After a while, I decided to go take a walk at the beach. It's amazing how much I love the water, considering that I can't swim to save my life! I love the beaches, I love the sound of the water, I love the feel of water on my skin. And most importantly, water makes me think.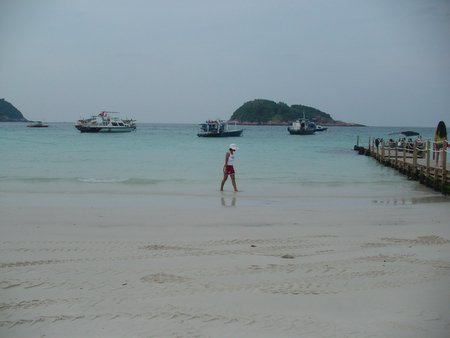 As I mulled over the complexities of life, Ro was clicking pics of me.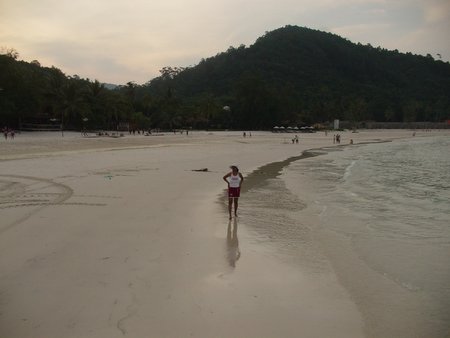 Notice my shadow, half blended into the sand?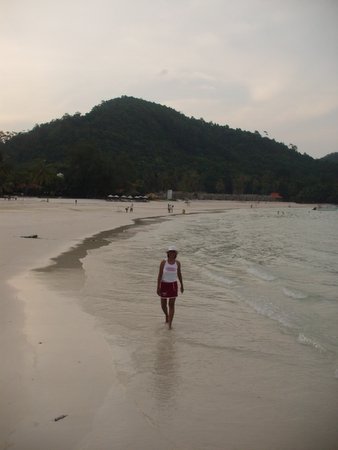 Catwalk on the beach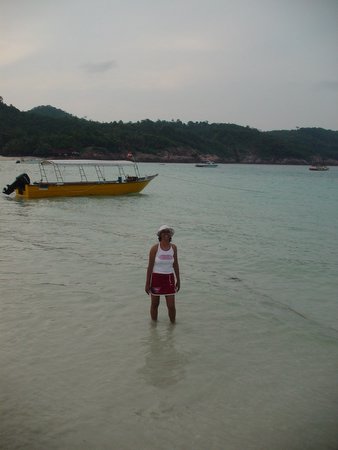 Finally I spotted him!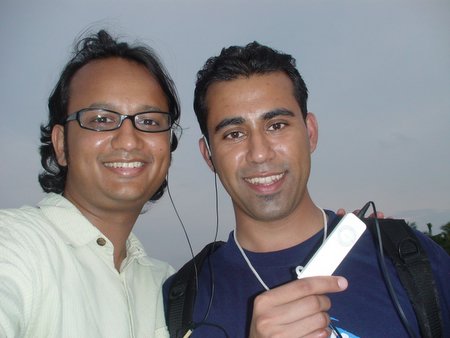 The ipod brudders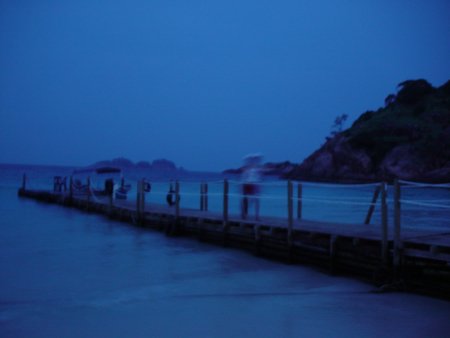 Can you spot me in this picture?
After some time, Ro and I decided to take a walk. There are very few people in the world we have the kind of connection that Ro and I have. With him, I can be totally silent and yet, totally comfortable.
We walked around the beach, taking pictures. Sat for a while, with our feet buried in the cool, damp and soothing sand.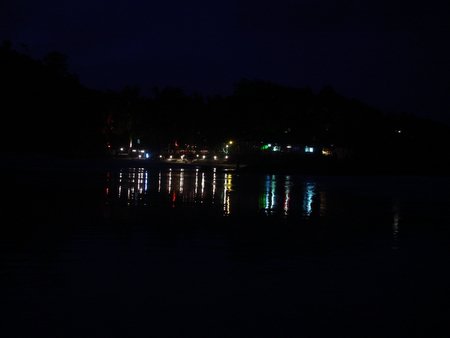 Lights at the beach
Ro asked me to do some hand-modelling for him. I found this very beautiful flower lying somewhere, and we decided to experiment.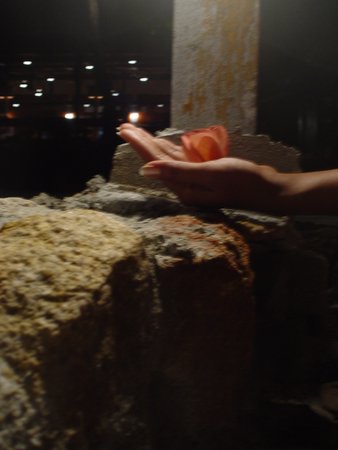 There! I totally love this picture!
We joined the others later and decided to go to the Laguna Redang for dinner. We decided to get experimental and ordered some really weird dish, which turned out to be a very bad idea.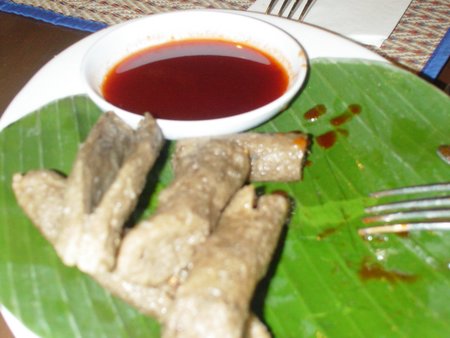 This is what we ordered. Not very pleasing aesthetically, huh? The taste was worse.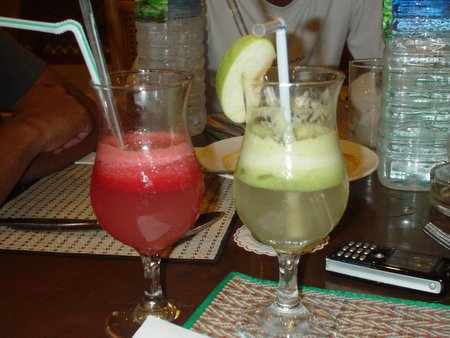 At least the juices looked and tasted normal.



It was raining very heavily when we finished dinner, and we decided to stay there for a while as we did not have umbrellas to get back to the resort.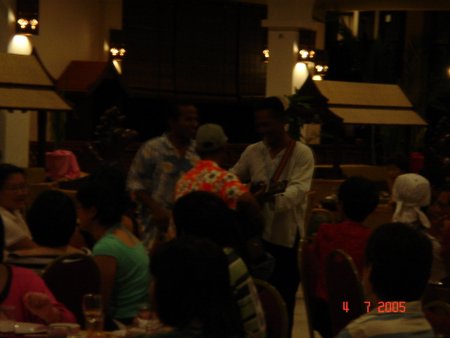 We saw this cute little local band playing some really cool songs at one of the tables.
The wind was howling and the rain was pouring down. And we were in our beach skimpies. Soon, we got really bored and cold, and decided to take some pictures as we waited. The guys were too happy to pose for me.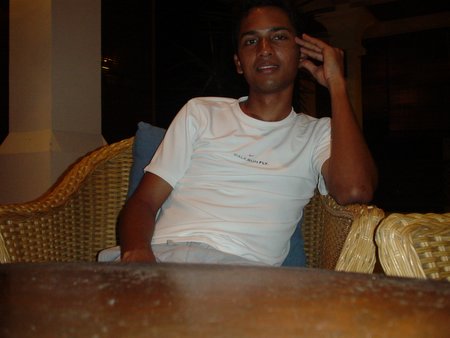 Viv strikes one...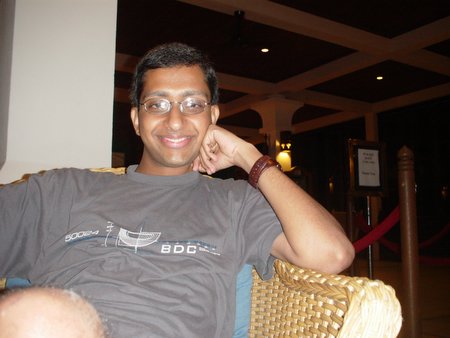 So does Jeeves...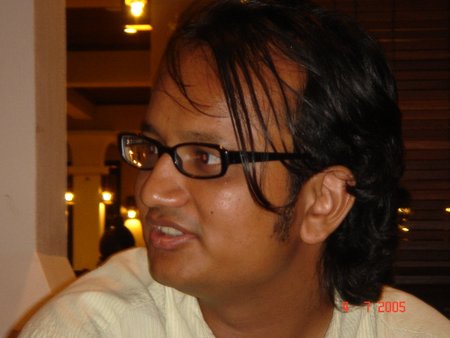 Close up of Ro...
Then I decided to play a ridiculous game called 'I'll click a pic of you clicking my pic'! (Yes, we were honestly very tired and bored.)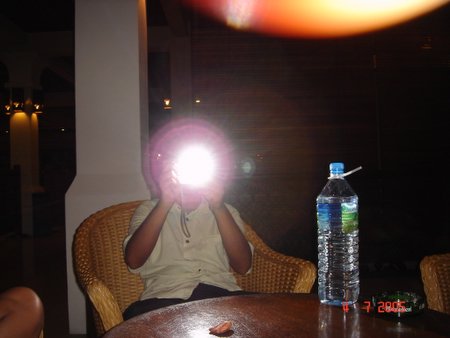 That's Ro taking my pic...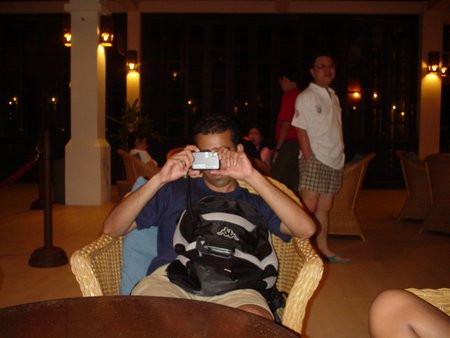 And Soldier doing so rather grumpily :)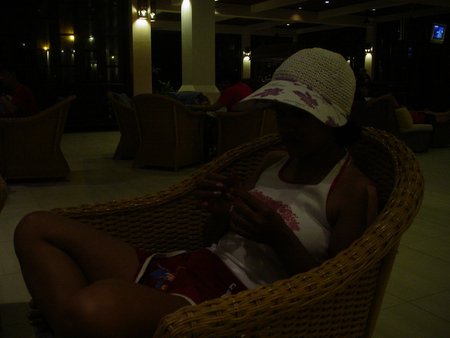 And that's me, cosy in my chair.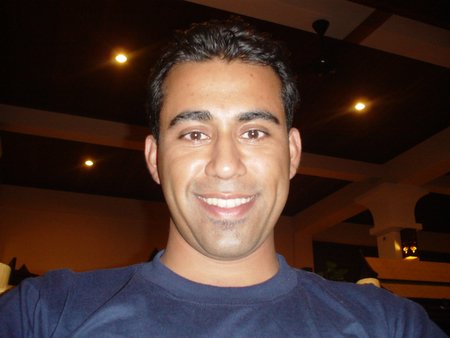 Soldier's the champ of self-pics!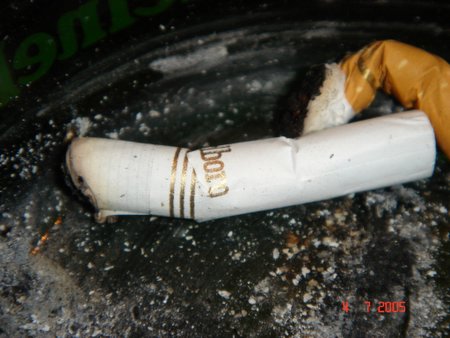 And finally, last picture of the day, a cigarette stub left in the ashtray that was on the table.


Finally, it stopped raining, and we made our way back to the hotel to watch another episode of 'Goodness Gracious Me' and look at the day's pictures before we crashed.