Perdang - Day 5 - Holiday ends
It was the end of the holiday. The owner of the resort was so eager to get rid of us, he came and knocked twice on our door to wake us up.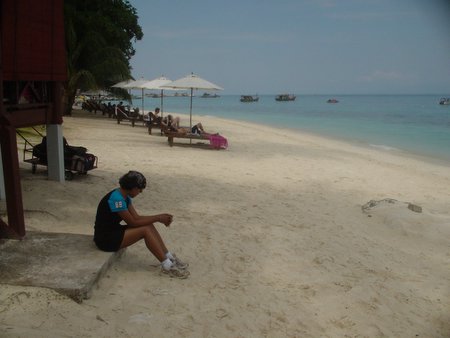 That's me, all depressed because it was time to go back. Back to Singapore, back to work.
We took a van to the tiny airport.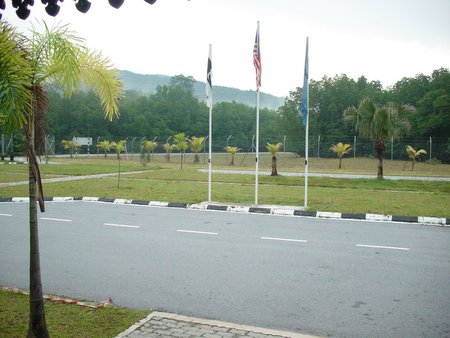 The journey to the airport was shorter than what I'd have liked.
I wandered around, taking random shots.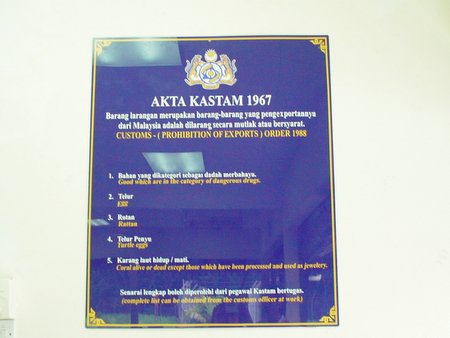 Notice 'turtle eggs' in the 'prohibited goods' list? The things people smuggle.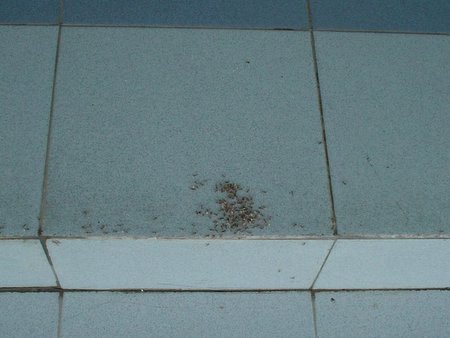 Ants at the airport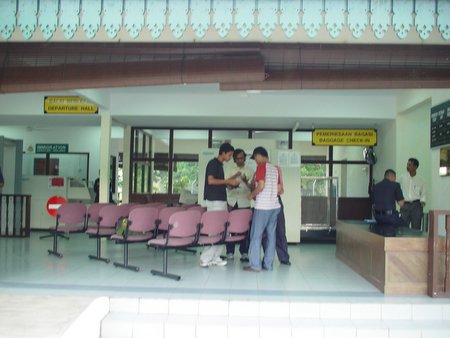 Guys busy in discussion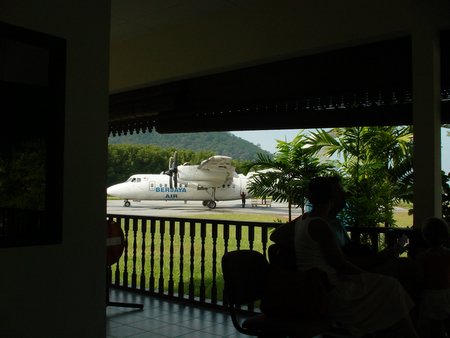 And there it was, the rickety plane that would take us back to Singapore.
Perdang had been fabulous. Not only did it renew my love for Malaysia, beaches and nature in general, one last holiday was exactly what we needed before three of the five people left Singapore shortly afterwards.
All the best to you, my dear friends. I will always cherish the moments I have spent with each of you. All of them are unique and memorable to me in some way.